200,000+ happy customers • 24 years experience
Regular price
$0.00
Sale price
$0.00
Unit price
per
Sale
Sold out
I recently heard a sermon about how truly good God is, and it changed me forever.
Suddenly, I wanted to be good, like my Savior. It inspired this incredibly deep and rich study on the Attributes of God. 
If you want to study out His attributes in detail, this is your guide to doing that!
You'll receive:
Attributes of God Study Plan (17 Lessons)
Bible Reading Plan
Favorite Bible Verses Sheet
Notes Sheets
Bookmarks
Hand Lettering Sheet
...and more!
Printable lessons include:
Lesson 1: What Is Theology?
Lesson 2: The Personality of God
Lesson 3: The Attributes of God
Lesson 4: The Eternality of God
Lesson 5: The Immutability of God
Lesson 6: The Being of God, Part I
Lesson 7: The Being of God, Part II
Lesson 8: The Wisdom of God, Part I
Lesson 9: The Wisdom of God, Part II
Lesson 10: The Power of God
Lesson 11: The Holiness of God
Lesson 12: The Justice of God
Lesson 13: The Goodness of God
Lesson 14: The Truth of God
Lesson 15: The Love of God, Part I
Lesson 16: The Love of God, Part II
Lesson 17: The Sovereignty of God
Instant digital download (nothing will be shipped).
View full details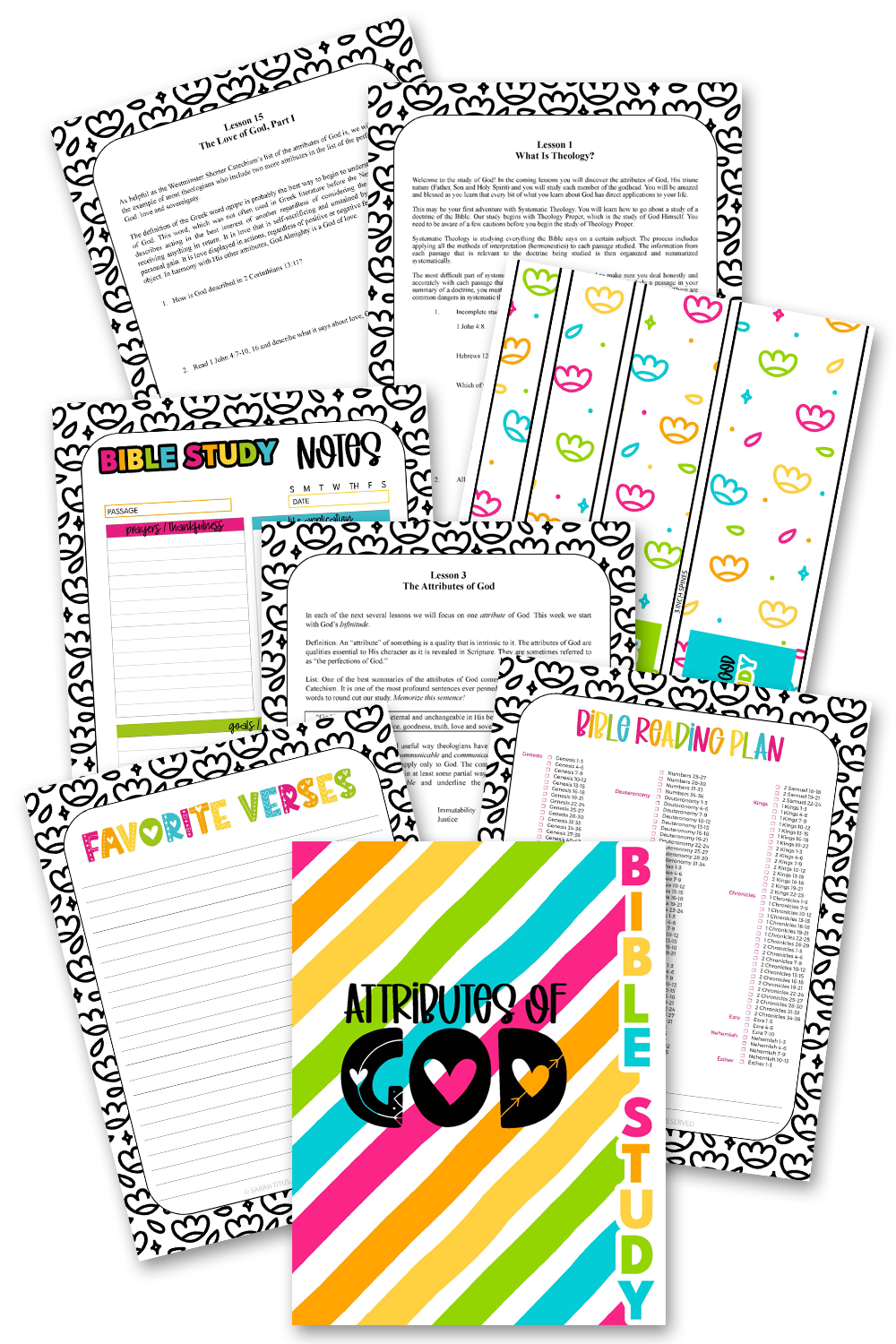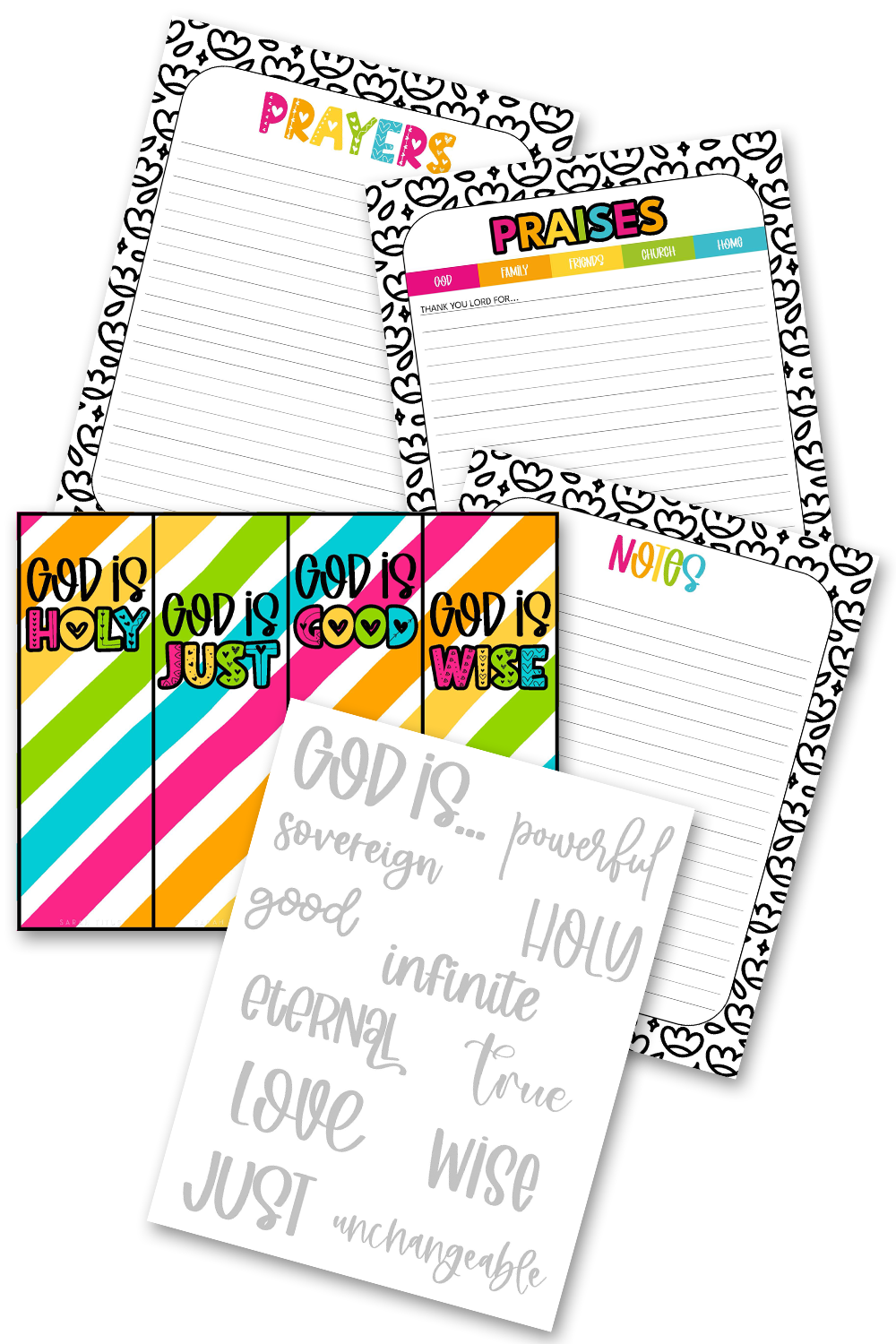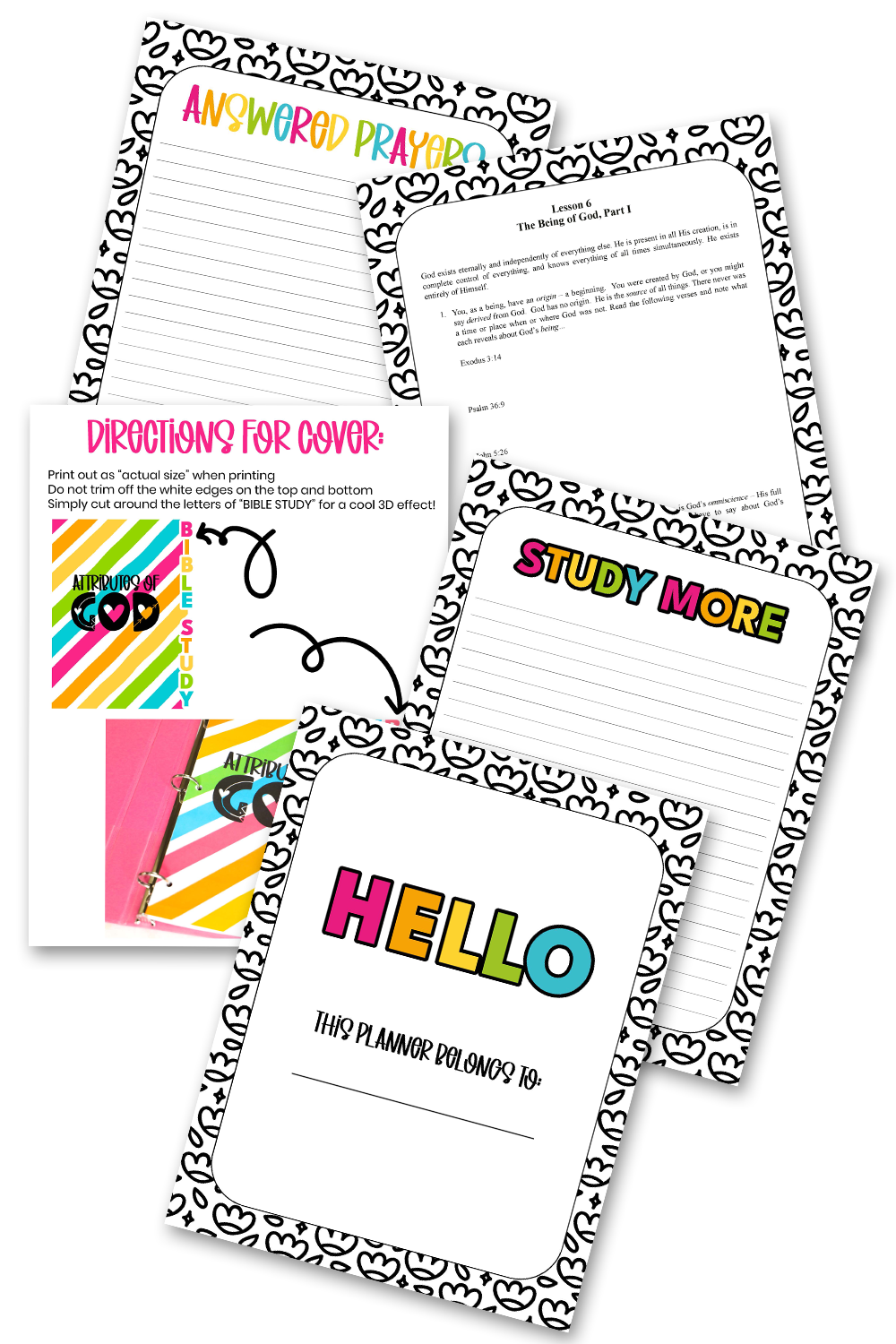 Beautiful Bible study
I love the in depth study it brings .
praise God
Great all around!
I absolutely love everything about this binder! Places to take notes. Small sections to study at a time. Plus being able to share it with one of my sisters from church so we can study together makes it all the better. I will definitely be coming back for more!
Awesome Work
This binder is so helpful for my bible study and daily devotions! The pages are very well thought out and have a good flow. The bright colors help you to not be bored.
Very Resourceful
Very helpful, makes it easier for me to understand the Bible better.
Very helpful
This helps me understand the Bible bete