200,000+ happy customers • 24 years experience
Regular price
Sale price
$57.00
Unit price
per
Sale
Sold out
After my ex-husband abandoned us, I was left homeless, in over $30k debt, no job, nothing but the clothes on me and my kids backs.
But I believed with all my heart, I wouldn't have to get a job outside the home. Because I so desperately wanted to be with my kids. I didn't want anyone ELSE to raise them.
My dream came true, and now...I make six-figures a MONTH, still as a single mom. 
I believe there's hope for everyone.
I believe that if I can do it, anyone can.
I believe you CAN stay home with your kids REGARDLESS of your income level.
I've done it at homeless, I've done it at $18k/year, I've done it at $75k/month. All while being home with my kids! 
But all that STARTS (listen, it STARTS) with HOPE! 
If you lose your hope, you're up a creek without a paddle. It's MY job, to give you that hope back. To sustain your hope through the good.....AND through the hard times. 
Each and every day you will hear more of my story and be INSPIRED to create your OWN, all while you color through your problems one day at a time! 
That's right! This Hope Binder is colorable to boot!
You'll receive:
The Hope Binder (101 printable pages total!)
Lots of charts
Bible Reading Plan
Prayer and thankful printables 
Books to read (to keep your hope alive)
...and so much more.
Need more Scripture in your daily life? Click here to get the Scripture Writing Binder.
Instant digital download (nothing will be shipped).
View full details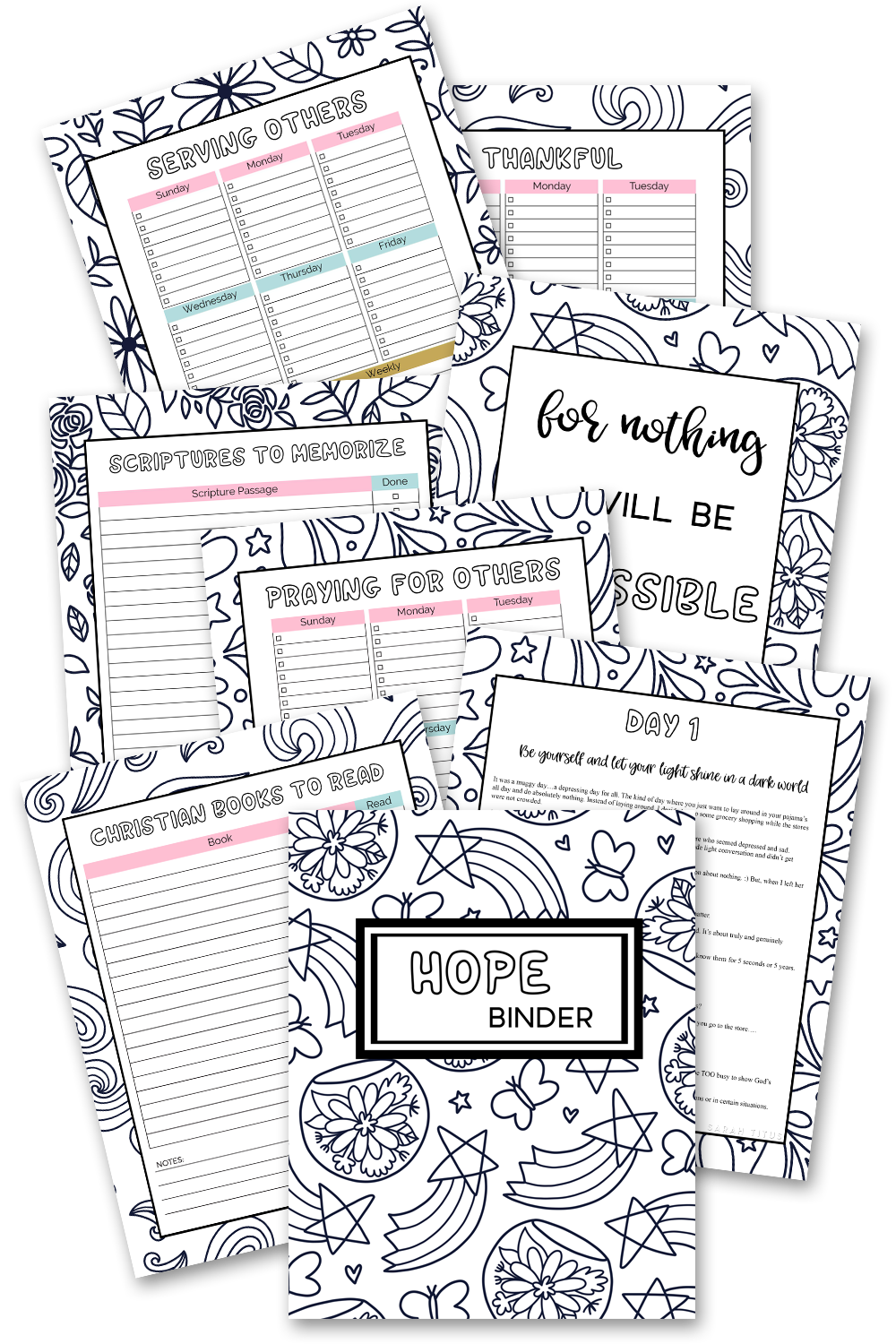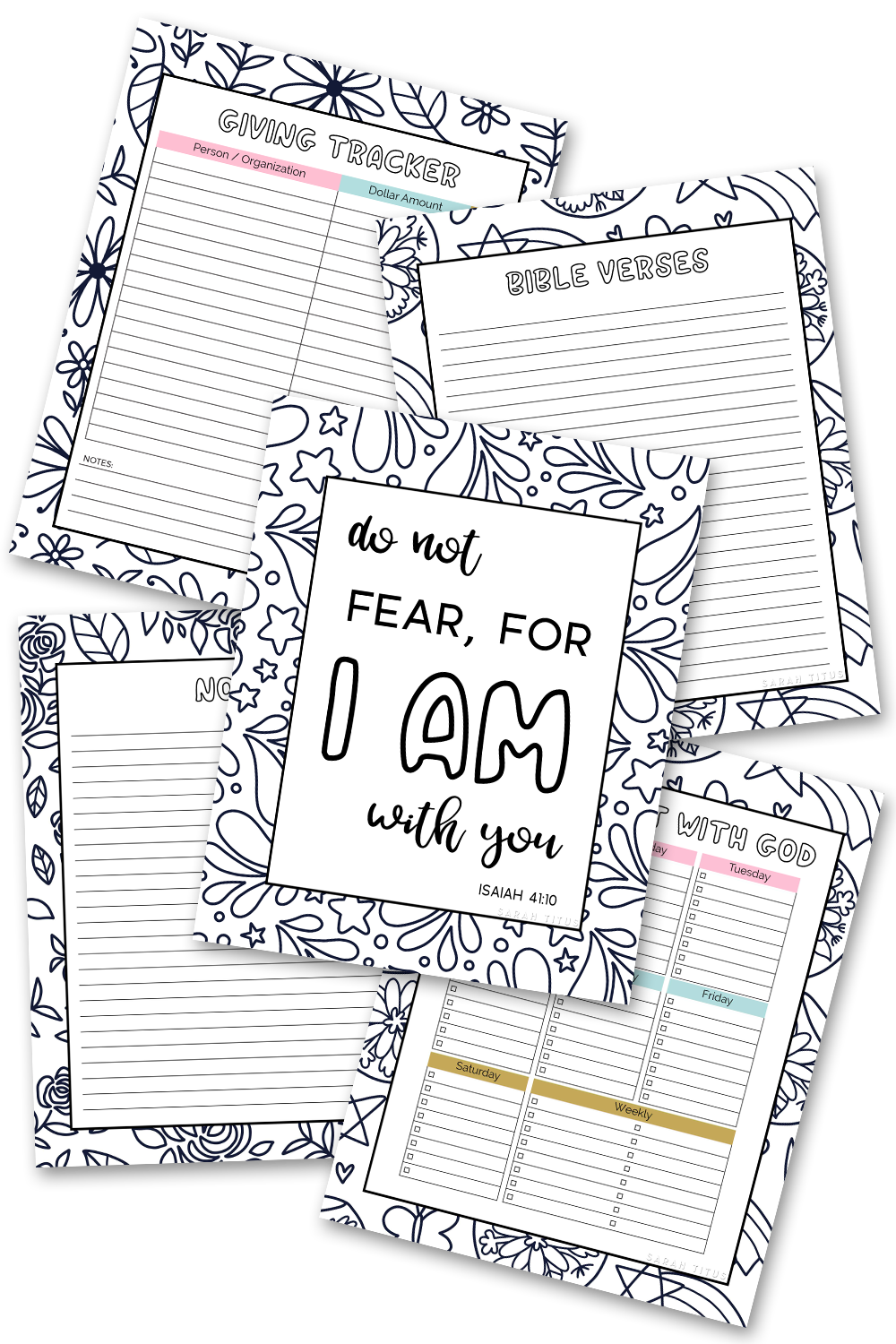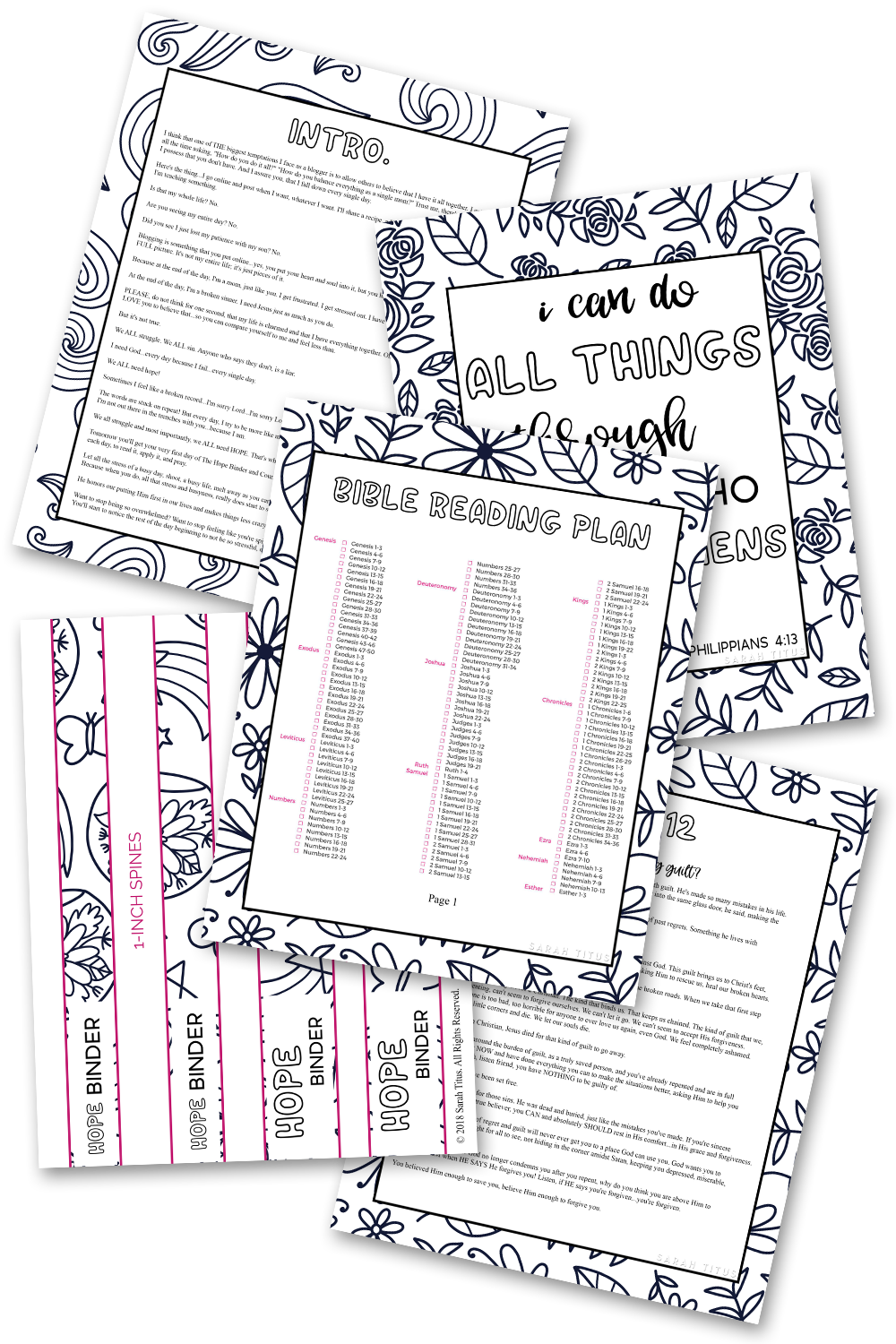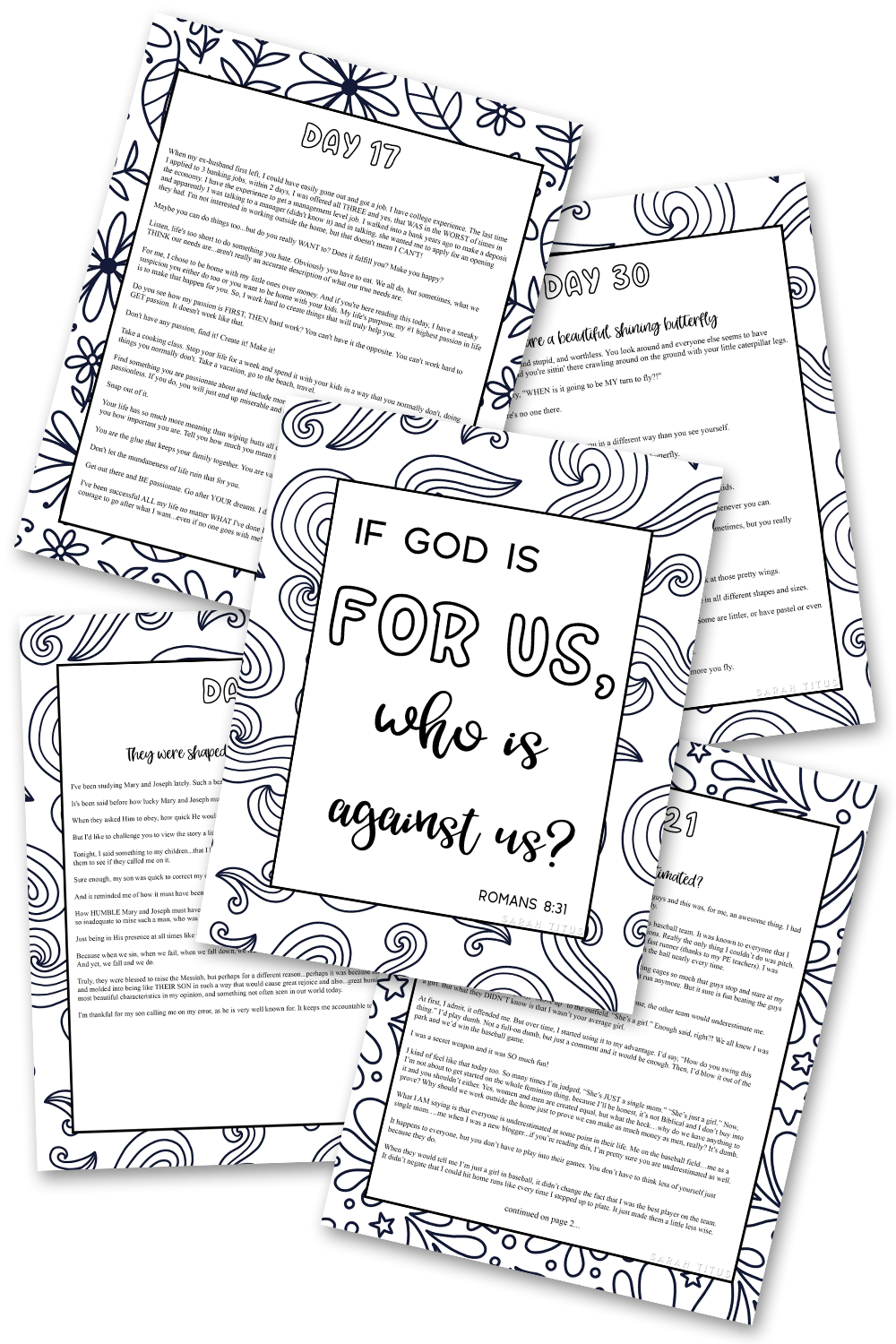 Great
I love that you can color the pages and there is enough room to get all your thoughts out in the paper.. it been a good place to turn to on my dark days it list me up. Great
L.O.V.E.
I absolutely love this binder! I'm able to write on the sheets provided and if I get stuck on a thought I'm able to give myself a moment by coloring. On the same piece of paper! So awesome!
Relaxing peace
Love to incorporate color with scripture! I'm more likely to do it.
LOVE! LOVE! LOVE!
This is the best. Thank you so much for creating this binder. It has everything I need in new place. Again thank you.
Helpful to me during this hardship and been an uplifting for me