200,000+ happy customers • 24 years experience
Regular price
Sale price
$27.00
Unit price
per
Sale
Sold out
Are you feeling hopeless?
Do you feel like nothing you do will make a difference, so why bother anyway? It's a horrible feeling that makes you lose the will and motivation to do anything, and you just want to give up.
I get it! Oftentimes, we CAN'T control things and it causes us anguish. We begin to feel hopeless and it can quickly lead us into a downward spiral. 
This 30 Days of Prayer for Women Feeling Hopeless Binder is the perfect way to help you pray for guidance and strength.  It'll help you know how to pray in a way that is meaningful when you don't really know what to pray to ask for God's help. 
For those of you who enjoy essential oils, this binder also includes notes on the oils that best help deal with each emotion!
Prayers included:
Day 1: Suicidal

Day 2: Lack of Faith

Day 3: Surrendering My Burdens

Day 4: Heavy Battles

Day 5: Discouraged
Day 6: Feeling Lost
Day 7: Fearful
Day 8: Overwhelm
Day 9: Loneliness
Day 10: Anger
Day 11: Sadness
Day 12: Guilt
Day 13: Lack of Direction
Day 14: Lack of Faith
Day 15: Feeling Weary
Day 16: It's Pointless
Day 17: Worn Out
Day 18: Feeling Lost
Day 19: Grief
Day 20: Strength
Day 21: Loss of a Friend
Day 22: Anger
Day 23: Decisions
Day 24: Hopeless
Day 25: Weakness
Day 26: Anxious
Day 27: Abandoned
Day 28: Discouraged
Day 29: Overwhelm
Day 30: Lost and Alone
Instant digital download (nothing will be shipped).
View full details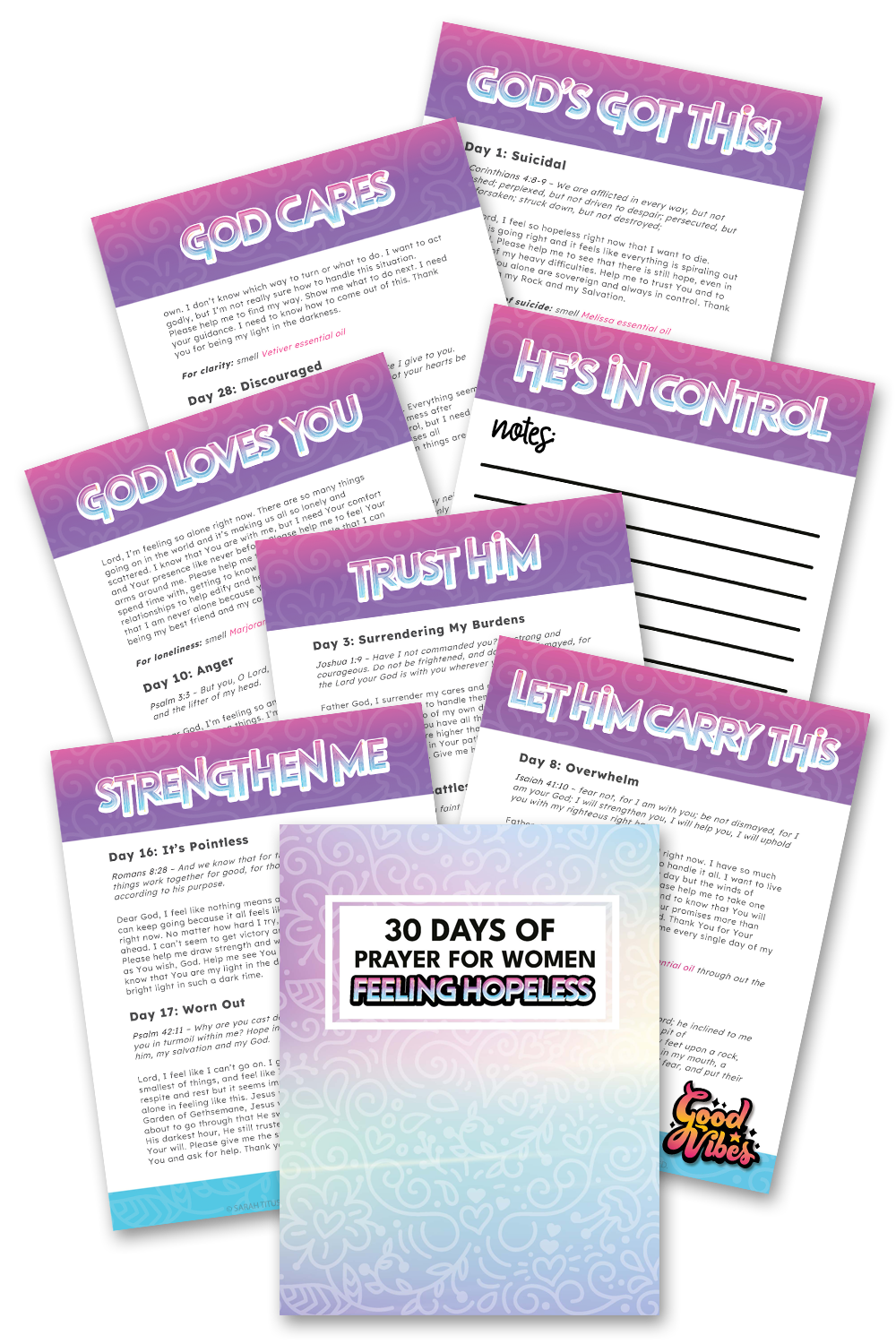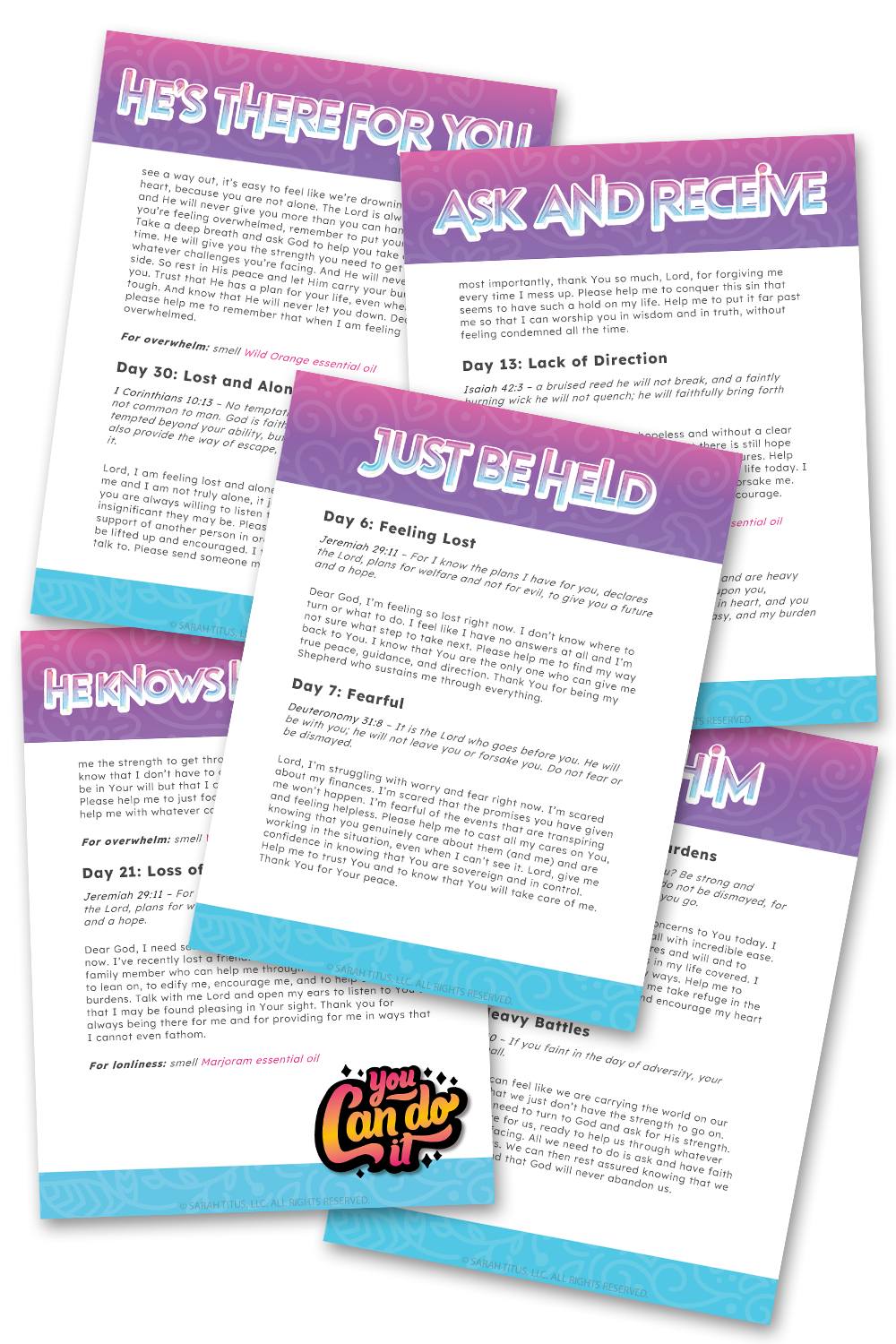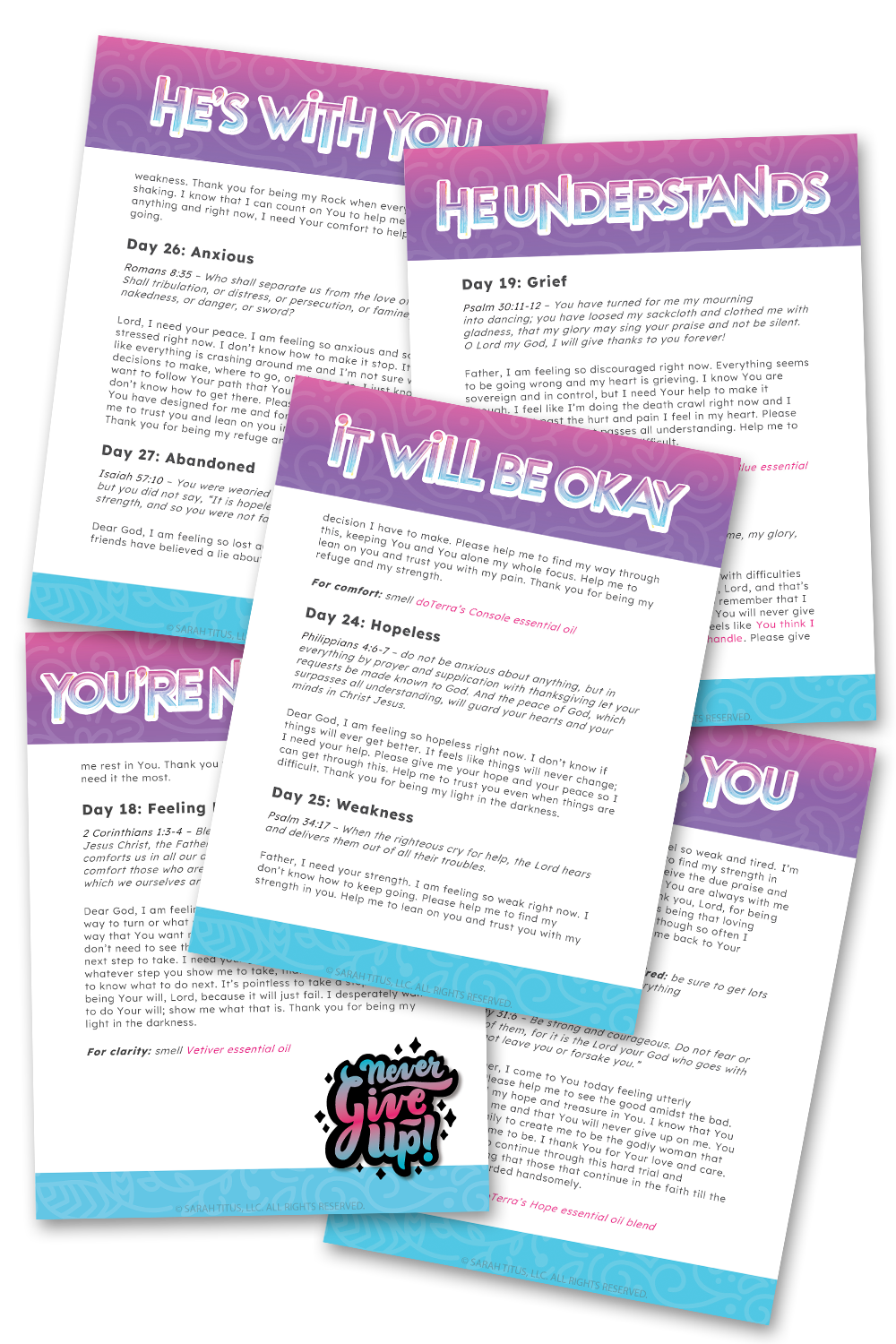 Helpful
I've shared this book with my daughter we both find the prayers so helpful whatever our situation may be. Thank you for this amazing book of prayers.
Love it
It's so helpful, I am over the moon happy I found this thank you. I will be sharing with my girls