200,000+ happy customers • 24 years experience
Regular price
Sale price
$57.00
Unit price
per
Sale
Sold out
Who wants to spend all day cleaning? Not me! 
You want something simple and effective, something that makes your life easier and gets the job done quickly. 
Not only is creating your own homemade cleaning recipes an incredibly fast way to save money, but it's helping your family be more healthy too!

Printable pages include:
Cover
30 Day Cleaning Challenge
30 Day Decluttering Challenge
Master Cleaning List
Monthly Cleaning Schedule
All Purpose Spray Recipe
Stainless Steel Cleaner
Carpet Freshener
Bathroom Cleaner
Toilet Bowl Cleaner
Shower Cleaner
Floor Cleaner
Carpet Stain Remover
Lemon Cleaning Spray
Soft Scrub
Dusting Spray
Dishwasher Detergent
Air Freshener
Glass Cleaner
Homemade Cleaner Inventory Page
Daily, Weekly, Monthly & Yearly Cleaning Checklist Page
Chore Charts
Kitchen Checklist
Dining Room Checklist
Bedroom Checklist
Closets Checklist
Bathroom Checklist
Living Room Checklist
Laundry Room Checklist
Play Room Checklist
Garage Checklist
Outside Checklist
Shopping List
Laundry Room Signs
Inspirational Wall Art
Cleaning Bottle Labels
...and more!
*Created by Lindsay Lawless of Organization Obsessed exclusively for Sarah Titus fans. 
Instant digital download (nothing will be shipped).
View full details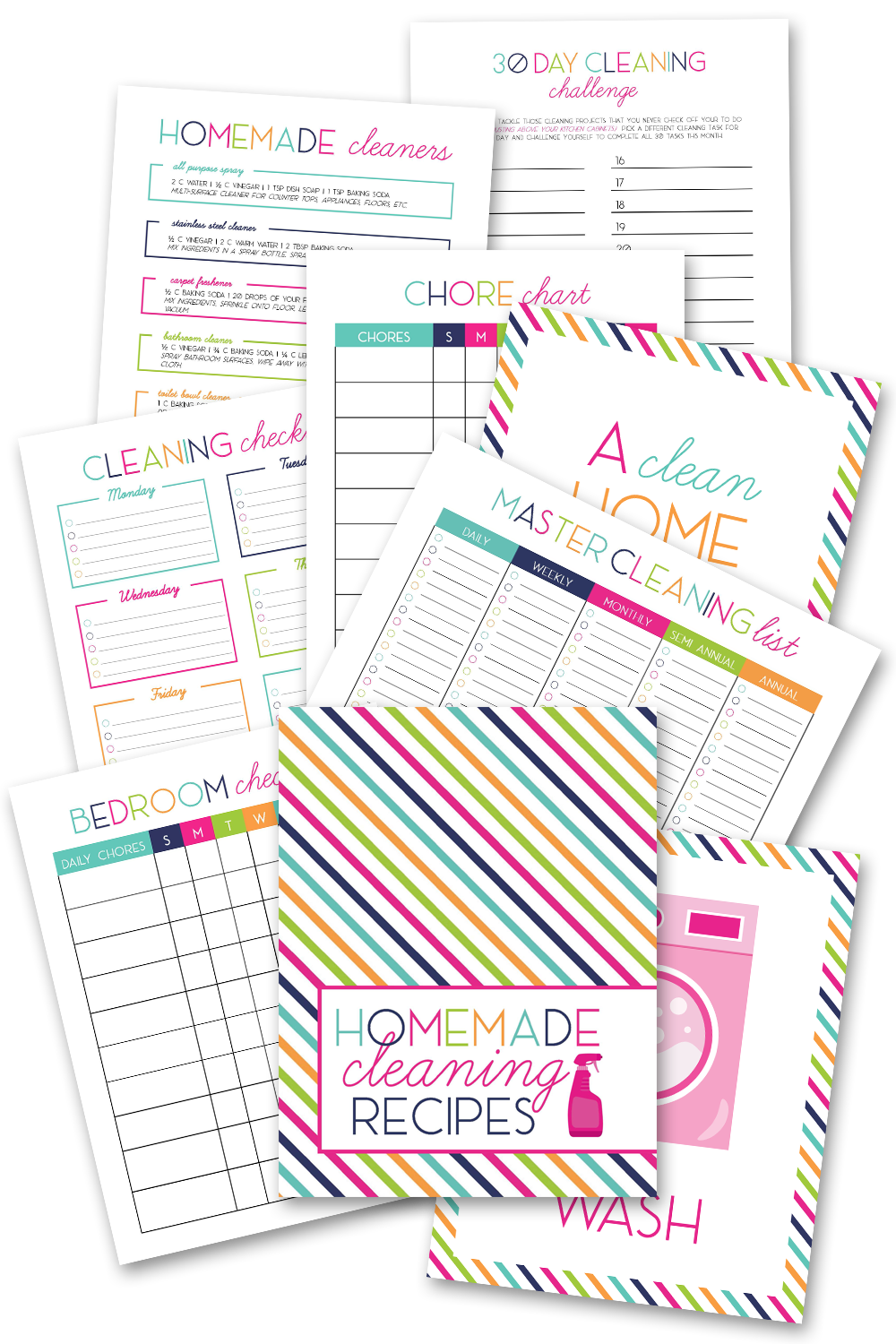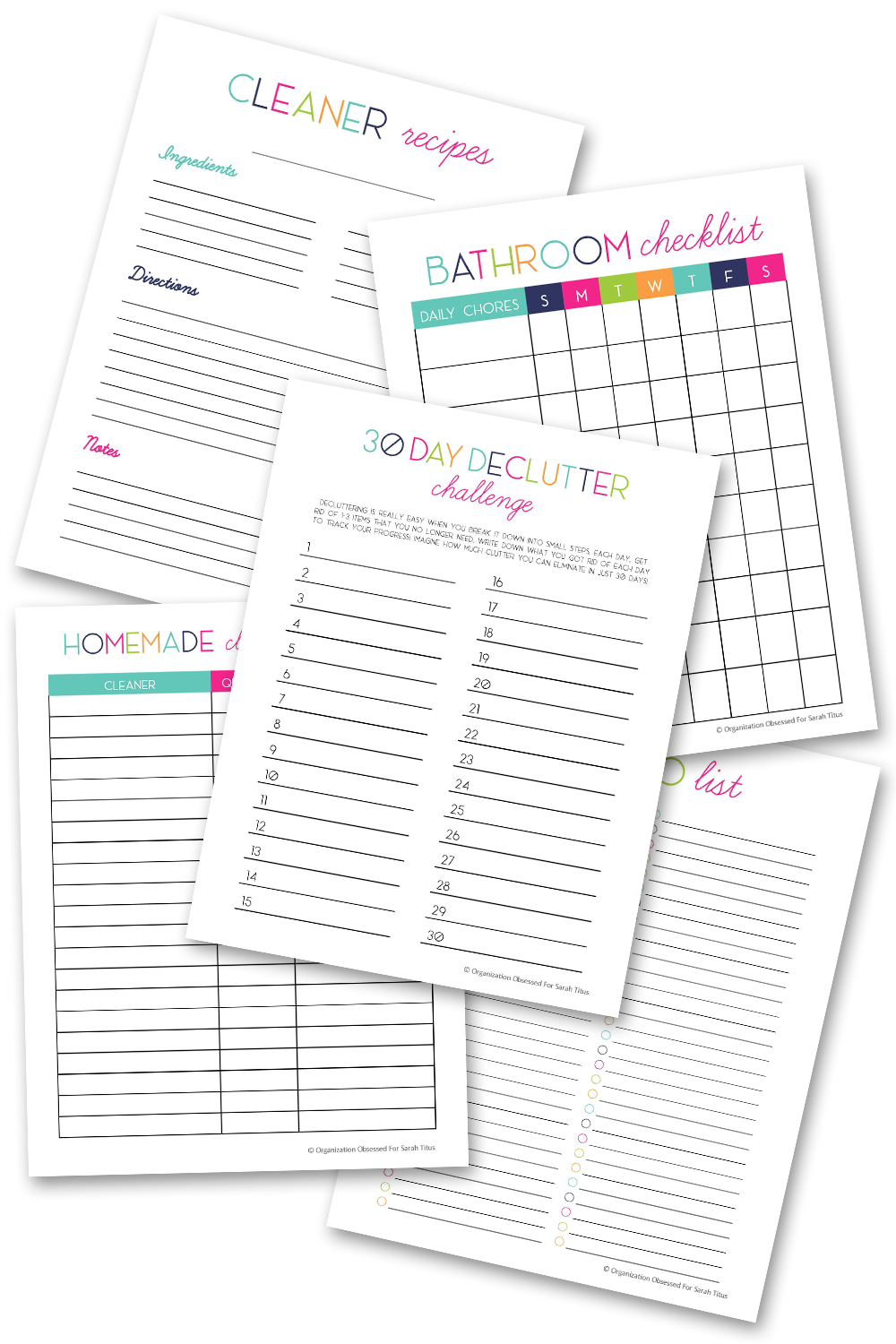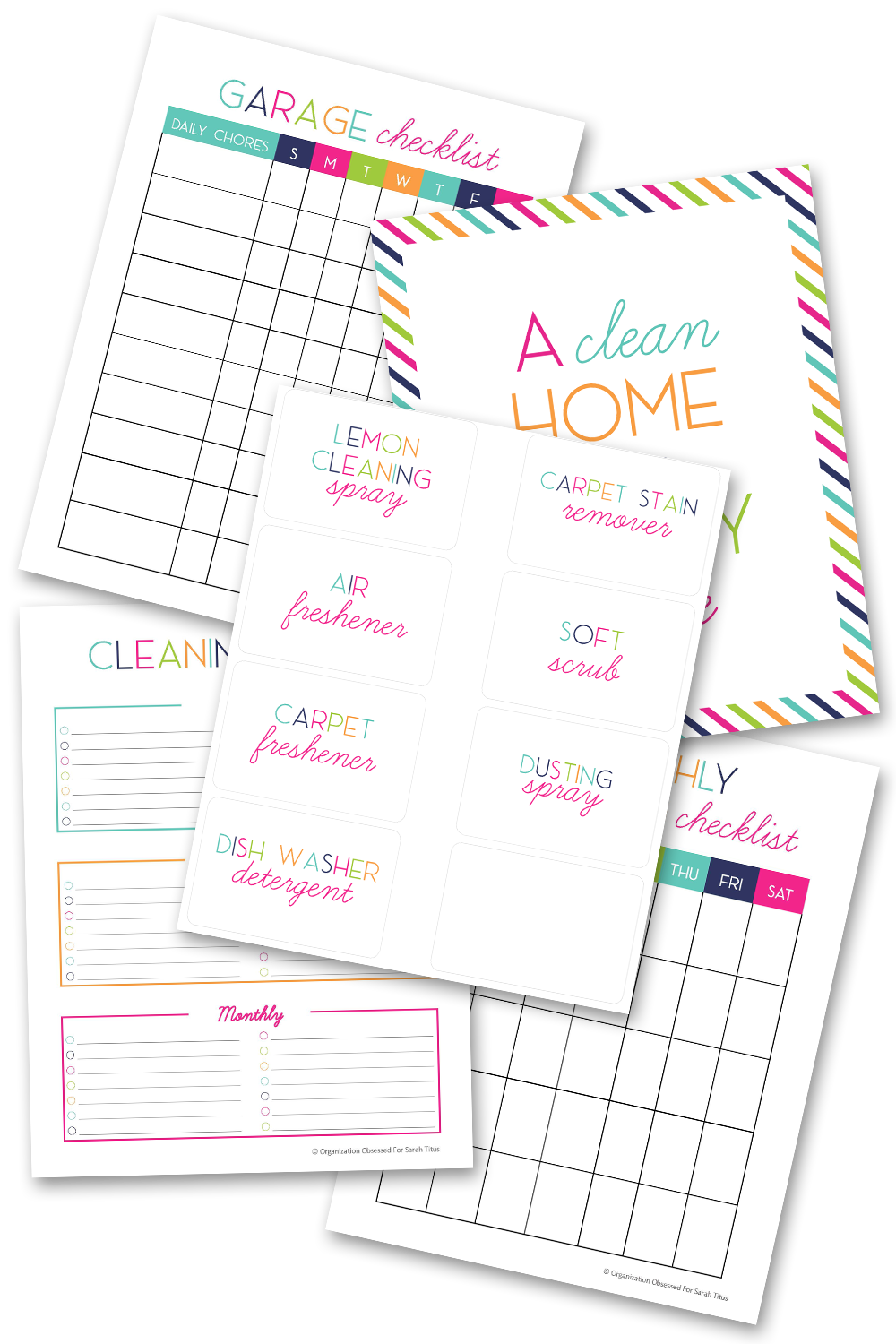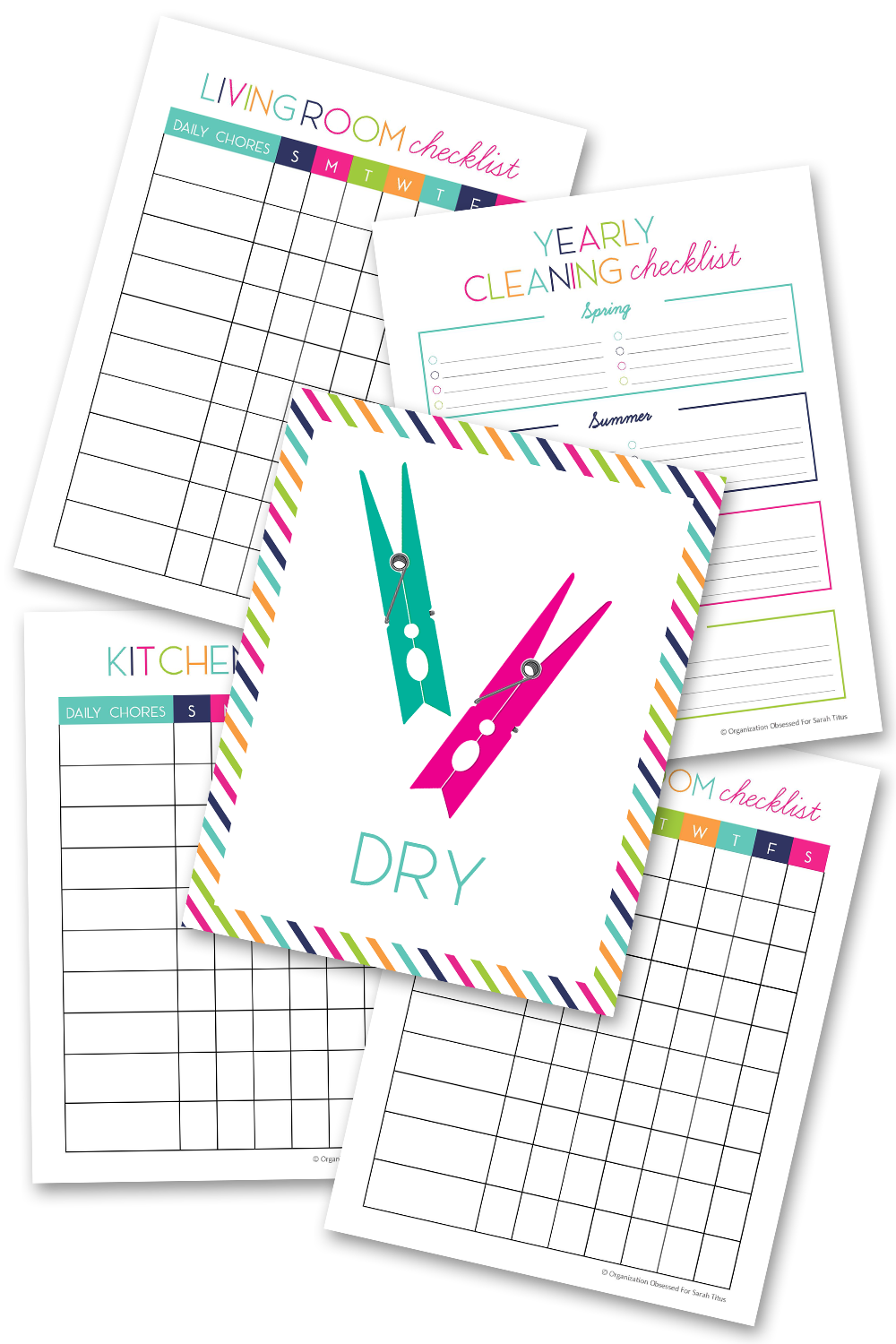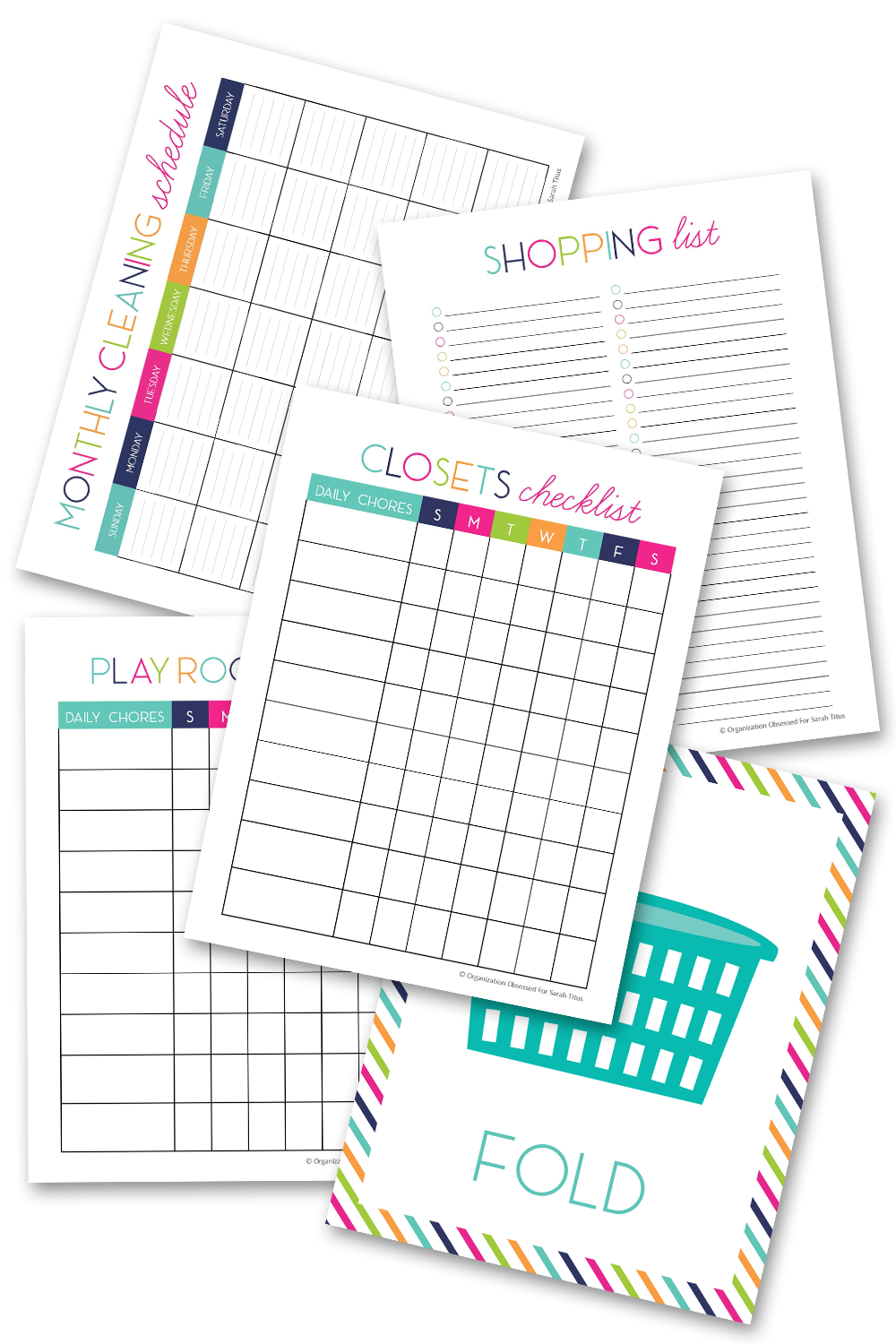 This is absolutely amazing
Call me allergy girl.
I'm allergic to well, just about everything. Commercial cleaners are a dicey area for me - will they work great or will I have an asthma attack? I never know. Having SIMPLE ingredients and cleaners spelled out for me is awesome. I can substitute what I need to, and I don't have to worry with hidden ingredients.
Oh - and this little gem also comes with lists, schedules, and other neat ideas to help you get your house in order -- how awesome is that!?
Cleaning binder
I love binders! And this one is awesome!!
Now to clean!
This binder is so well put together. Perhaps now I'll actually get around to cleaning and staying organized without cluttering also. Thanks for the wonderful binder!
❤️ LOVE THIS BINDER!!! ❤️
This binder was SO helpful for my cleaning regimen and keeping my focus on my plan! I also love her homemade cleaning recipes! Brilliant!! 😁🙌